Located in the Heart of Elkhart, Texas
Located in Anderson County, Elkhart Texas is a small town of about 1,300 residents. Elkhart is situated 10 miles south of Palestine and shares an equally interesting history.
In 1851, news had spread that a new post office and railroad had been constructed in this area. The news reached Pilgrims from Daniel Parker's community, who then set out to find the recent establishments. Upon their arrival, they met and became acquainted with a friendly Native American man that showed them around. Their new guide's name was Elkhart, and the town was named in his honor. 
In the latter half of the 19th century, it was discovered that Elkhart was also home to detoxifying mineral water. Shortly after this discovery, Elkhart became a small resort for travelers looking to soak in its healing waters.
In 1912, Elkhart suffered a devastating fire, destroying all of the buildings downtown. Its edifices were later rebuilt, and the small community continued to thrive.
Nowadays, residents would describe Elkhart as having "a suburban-rural feel" and most families own their own homes. The town is bolstered by a tightly-knit community, and its public schools are also highly rated. 
The small town of Elkhart, Texas is home to several local churches that belong to United Church Charities, as well as a few cozy eateries, and of course, its welcoming residents. Not to mention– the majority of the Elkhart Dental team was born and raised right here in town. 
Created out of the need to provide welcoming and hospitable care for local patients, Elkhart Dental was built to serve residents as the dental practice of choice. Our patients receive the highest quality care for the following: 
Preventative hygiene services, like dental exams, routine cleanings, and x-rays

Professional grade cleaning services using fluoride, or other personalized care

General dental procedures, including crowns, fillings, dentures, and more.

Cosmetic dentistry, like whitening and alignment treatments
Our qualified staff is here to take care of all your dental needs. All of our treatments are tailored specifically to you, to ensure that you receive the best, personalized care for your oral health. 
Why Choose Elkhart Dental
At Elkhart Dental, our mission is to provide exceptional dental care to our local community. We want you and your family to feel at ease, knowing that our team will take great care of you. Along with our personalized care, enjoy our clean and comfortable facility. Our goal is that you'll feel welcomed and relaxed– and that you may even look forward to your next dentist visit! 
At Elkhart Dental, we understand how stressful dental health issues can be. It's not fun having a toothache or needing some work done– but that's why we want to make it as easy as possible for you to get the treatment that you need. No matter your health situation, you shouldn't go it alone. 
Our team is here and ready to support you. 
Our dentists and staff genuinely care about the well-being of our clients. When you walk through the doors at Elkhart, you'll be treated just like family. We'll work hard to offer you the care and support that you need.
The Elkhart Dental team has the certification, talent, and experience to provide exceptional care for you and the whole family. Your health and satisfaction are our top priorities– and we'll do everything we can to ensure that you have a positive experience with us.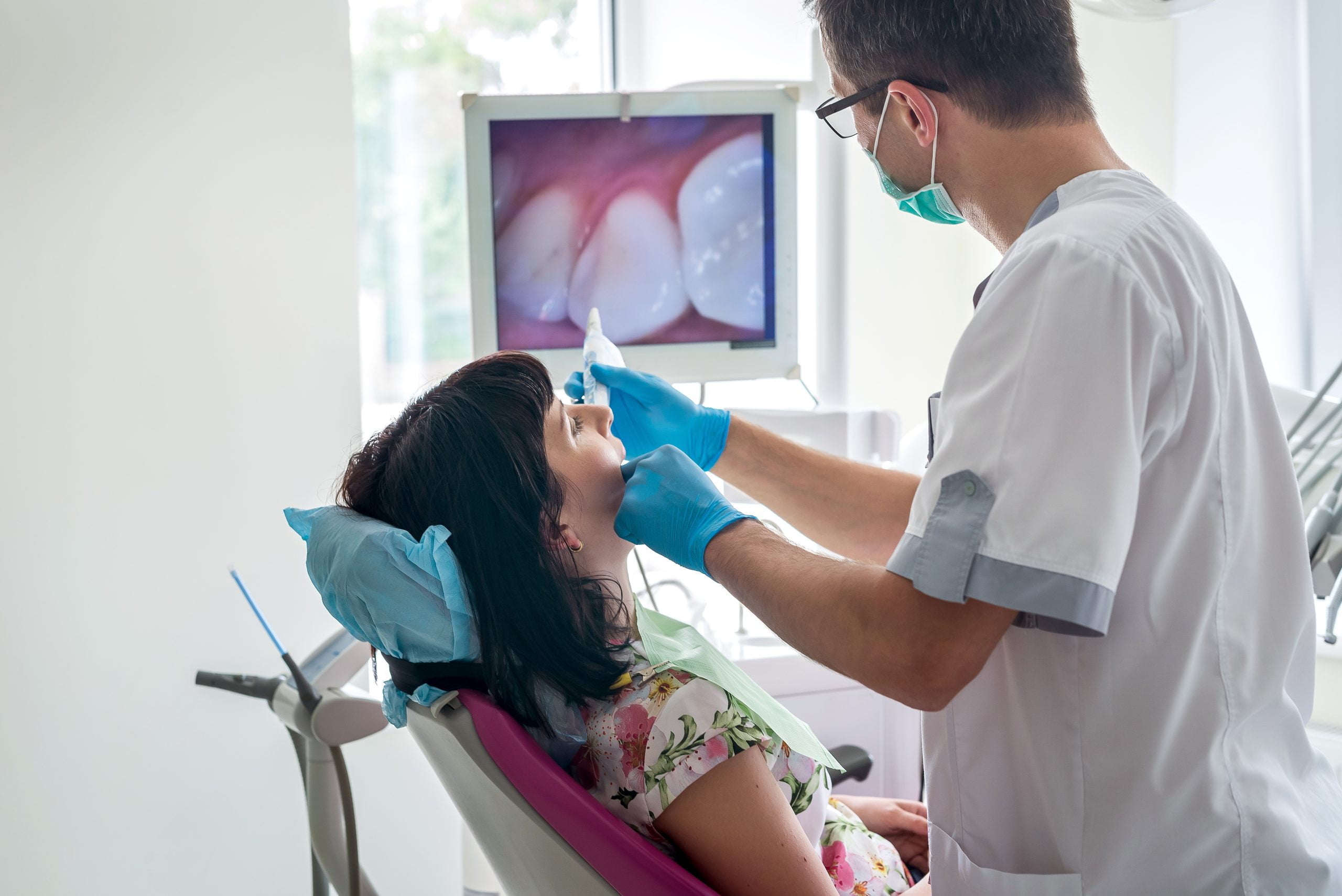 Learn More About Elkhart Dental
Let our team at Elkhart Dental treat you right. As one of our patients, you'll have control over the type of treatment you receive. Our dentists and hygienists will provide their professional recommendations, and work with you to come up with the best treatment plan possible for you. 
We're proud to enhance smiles right here in Elkhart, Texas. If you're ready to schedule an appointment, simply call (903) 764-5531 or contact us today. We can't wait to meet you!